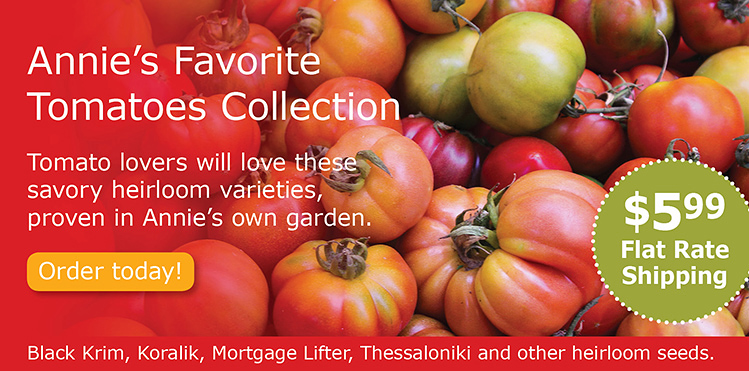 What's So Special About Heirloom Seeds?
Heirloom seeds produce vegetable varieties that have been around for 50 years or more. These are the vegetables your grandmother grew. These are the vegetables that were around before the food pyramid, before the Department of Agriculture, before the huge agrobusinesses that create most of the "food" on store shelves today.
Did you know....
• Heirlooms taste fantastic. There is a reason kids don't like vegetables anymore. It's because all they ever eat is artifically ripened, bland, mealy, grocery store vegetables.

• Heirlooms are nutritious. Grocery store vegetables are grown in dead soil. They are bred to be pretty, not nutritious. Heirlooms thrive in nutrient-rich soil, and they pack all of that goodness into every bite.

• Heirlooms are tough. Many heirloom varieties have been around for centuries, and over the years they've seen diseases come and go. Built-in to their genetic code is the ability to fight off some of these diseases.

• Heirlooms support American farmers. Heirloom seeds are produced by the guy down the street, the lady across town, people just like you who are working their tails off to make a living.

• Heirloom are open-pollinated. That means if you harvest seeds from your heirlooms and plant them again, you'll get the same great stuff in the next generation.